&nbsp&nbsp&nbsp&nbsp&nbsp&nbsp&nbsp&nbsp&nbsp
Auto Rickshaw System
Over the next few years, the GTI Auto concept will make auto/tuk-tuk travel simple, secure and reliable.
GTI Infotel Tracking Solutions has integrated IT and business to deliver a seamless customer experience for auto owners, drivers as well as passengers. GTI Infotel Tracking Solutions is specifically designed to complement our Auto system and it is built the latest Microsoft .NET technology platform, for fast, reliable tracking performance.
Complete Hardware
&nbsp&nbsp&nbsp &

&nbsp&nbsp&nbsp Software Solution

Digital Auto-Rickshaw/Tuk-TukMeters

Thermal Hand-held Bill Printer

Tracking Device and Software

Reservation System – Web and Application

Billing and Cashiering

Dispatch System

Accounting Integration

Front-end Web Site with Online Reservations

Call Center Software
web based application
Booking
Return journey booking
Reports by auto/tuk-tuk, driver and &nbsp&nbsp&nbsp&nbspaccount number
Allocatio of vehicles
Customer Record
Auto email and SMS to customer
Vehicle maintenance Records
Driver records
Complaint Management
Sophisticated Archiving of bookings
Export data to Excel or pdf
windows based application
Bookings integrated with confirmation &nbsp&nbsp&nbsp&nbsp&nbsp&nbsp&nbsp SMS and Email
Return journey bookings
Daily collection reports
Block bookings
Block Deletes Reports by vehicle, driver & &nbsp&nbsp&nbsp&nbspaccount number
Street look up on map
Allocation of vehicles
Customer Records
Advertisement module
Sophisticated Archiving of bookings
Export data to tally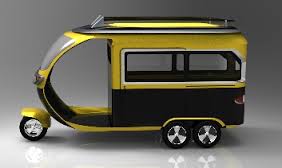 Fare Updates : Passes the fare of completed trips through to GTI Auto, so that the exact amount of the trip fare is automatically inserted into the completed trip record.
Advertising Module : New revenue stream – can tell advertisers exact number of passengers per day. Can give location based advertisement – good option for retail businesses.
Receipt Printed : A small Bluetooth printer is part of this inexpensive package. Passengers get a printout of their fares – they can get reimbursed by their companies easily.