GIS SOLUTION BY GTI
Solution Specific Application Development
Often, off-the-shelf software applications are too generic to support an organization's specific needs efficiently. With a sound data foundation in place, several applications can be purchased, developed, and/or customized to help automate repetitive tasks, perform spatial analyses and modelling. GTI develops these applications to be standalone GIS applications or embedded into an existing application. They can either be Windows-based or web-based applications. GTI develops such solution specific application development
Data accuracy is key to any successful GIS project implementation. GTI ensures the accuracy during the field data collection and while creating it. We undertake GPS, DGPS, Property, Pipeline and Utilities survey and have successfully completed numerous projects.
Several digital maps data for GIS use is available on public and private sources. GTI's careful use of this data substantially reduces the time and cost involved during the GIS database development stage. We assist clients in finding appropriate existing data sources and compiling these varied data into a unified GIS database. The following data related services are offered by GTI
Data Collection
Data Migration
Data Modeling
Data Creation
Image Processing
Data Cleaning and Validation
Off-Site GIS Management
Remote Sensing & Satellite

Image Processing
GTI provides a complete range of services to help clients obtain the best type of Digital Imagery, such as Aerial Photography, Satellite Imagery, etc. Using the latest image processing and GIS software; we can deliver the results quickly from desktop, web or mobile devices-making imagery more accessible, more powerful and easier to use across all types of industries and applications.
Our Remote Sensing services include:
Pipeline Mapping
Land use / Land cover Mapping
Environmental Applications
Urban Mapping
Utility Planning
Geospatial Technical Services
We specialize in the generation, editing and maintenance of data for GIS and offers the full range of services necessary for successful geospatial data implementation.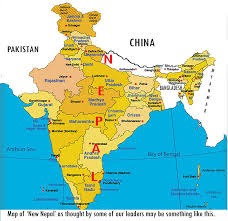 Our Geo-Spatial services include:
Conversion
Data Integration
Image Processing
Field Survey
Mobile Mapping
Enterprise GIS