Case Study:
JPNATC, AIIMS
The Prestigious Government of India Hospital, Jai Prakash Narayan Apex Trauma Centre, All India Institute of Medical Sciences, New Delhi, India is one of GTI's clients where the company is involved in Development, Upgrade & Maintenance of VistA at JPNATC. Under this contract the company is not only developing & upgrading but adding several modules, machine interfaces, web based front end (using EWD) & much more for the Hospital.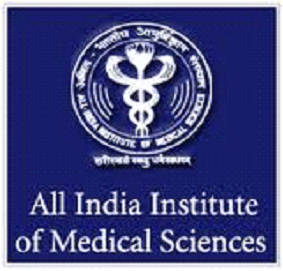 GTI Infotel has also integrated an off-site Call Center & an interactive website with VistA to cater to the Patients as well as Faculty. GTI is giving the following major services:
Development, upgradations & maintenance of VistA.
Operating a Hybrid call center for JPNATC where the company has deployed Call Center agents at GTI's Call Center as well as Data Entry & other staff at the Hospitals.
The staff at the Hospital is responsible for Registration, Admission, Discharge, Transfers, Vitals, Lab & other such data entry on VistA.
The offsite call center agents are responsible for handling patients & staff calls in regards to appointments, scheduling, complaints, etc.
The company has developed a CRM & the website that has been integrated with VistA to give the call center agents & the faculty real time information through CRM & Dashboard respectively.
GTI is also maintaining the Hospital Machine/equipment and following up with the vendor for its repairs & support.
VistA implementation include
1. VistA Modules Implemented/Integrated with HIS/ERP
CPRS
ADT/Registration
VOE Scanning
Surgery
Vitals
Lab
Intake/Output
Incident reporting
Blood bank
Microbiology
EMLC
2. Interfacing of the following lab machines & patient monitors over LAN using a unified interface:
3. Call Center CRM: Patient data, Appointments, Complaints, Information, IPD/ADT Data & Text/Email.
4. Website: Real time data of Test labs, Waiting times, OPD, Departments, Stats, etc.
5. Radiology & PACS (ongoing): Integration with Siemens PACS & GE Radiology
6. Query VistA databases & TIU templates/notes for search & research purposes

Open Source GTI Practice Management

for WorldVistA EHR
At GTI it has always been a part of our vision to offer our suite of products as open source to contribute to the VistA community & get more number of hospitals to start using and taking the benefit of VistA. We believe that the Practice Management Suite for WorldVistA EHR is one of the key elements that any hospital or user require to start using the software. As such we decided to first put this Suite on Open Source benefit the masses. The "GTI Practice Management for WorldVistA EHR" contains:
1.Out Patient Department (OPD) (with Appointment)
&nbsp&nbsp Functionalities:
Registration with first Visit
Edit Patient Demography
View Patient Demography
Print Patient Demography
Create New Visit (COPD - Casual OPD)
Edit Visit
View Visit
Print Visit
Search with Patient Details
Advance Search with Visit Details
List out Patients
List out FOPD Census Report based on Date Range
List out Visits for a Patient
Book Appointment for Particular Clinic with Token Number
List out Appointments for a Patient
Make Visit (FOPD - Follow up OPD) from Appointment
Cancel the Appointment
Make No-Show the Appointment
Create OPD Card for FOPD
List out FOPD based on Speciality, Clinic and Date
(can do FOPD, Cancel, No-Show, OPD Card from here also)
List out FOPD Patient Report based on Speciality, Clinic and Date Range
List out FOPD Appointment Report based on Speciality, Clinic and Date Range
2. Inpatient Department (IPD)
&nbsp&nbsp Functionalities:
Admitting Patient
Edit Admission
View and Print Admission Details
Admission Face sheet and print
Transfer Patient to Another Ward with changing Speciality and Providers
Bed Switch within the ward
View and Print Transfer Details
Discharge the Patient with Normal or Abscond
View and Print Discharge Details
Discharge Face sheet and print
Abscond Report and print
List out Admission based on TC Number
List out Transfer based on TC Number
List out Discharge based on TC Number
List out Patient based on Admission Date range and others (Report Downloable in Excel format)
List out Patient based on Discharge Date range and Discharge Type (Report Downloable in Excel format)