Reports
GPS Tracking facilitates the management of vehicles by providing the following Reports along with the details Covered in each report. These reports are useful to Vehicle Owners, Drivers, Passengers etc.
Exact route taken
Can choose any specific day/time/vehicle
Refer our Replay a Day.Aspx
Date
Place on Report and location on Map
Speed and Time
Refer our OVERSPEED SUMMARY & SPEED.ASPX

Geo fence creation
Date
Place on Report and Location on Map
Refer our GEOFENCE SUMMARY.ASPX

Date
Stopped more than recommended or did not stop
Stop name where Voilated through GeoFence
Refer our STOP SUMMARY AND IDEAL SUMMARY.ASPX

Date & Time of Deviation
Place on Report and Location on Map with Date
Refer our TRIP SUMMARY and DRIVING TIME SUMMARY.ASPX

Various alerts such as Ideal,Battery Cut,Main Power Cut,
Alarm,etc
Refer our ALERTS.ASPX

Date and Time
Location on Map and Km in Report
Refer our MILAGE SUMMARY.ASPX

Distance
Average Time and Places
Refer our TRIP SUMMARY DETAILS.ASPX

Time and Date
Start and End
Refer our BASIC SUMMARY DETAILS.ASPX

Since we have basic data any reports as desired
as possible.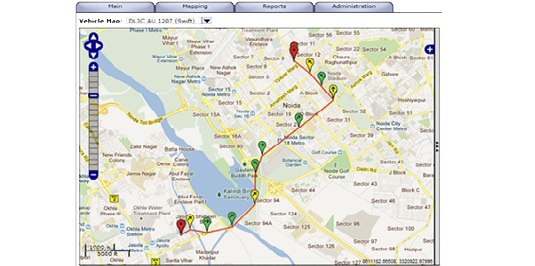 Individual Detail on a Map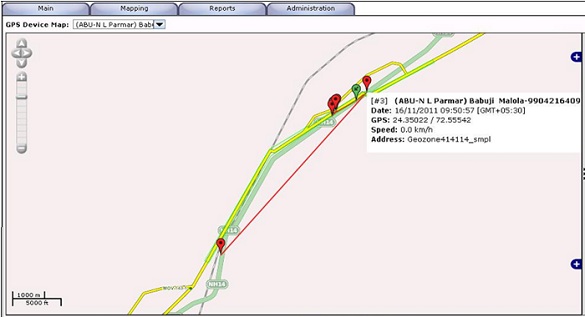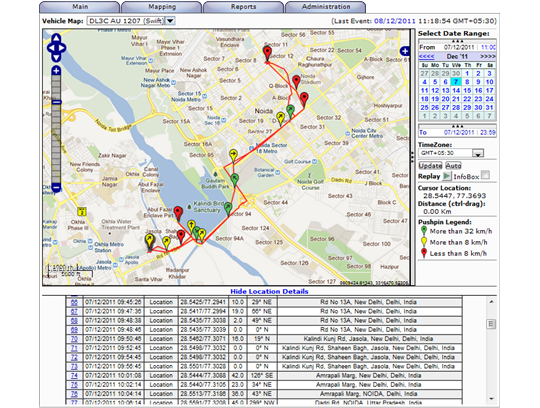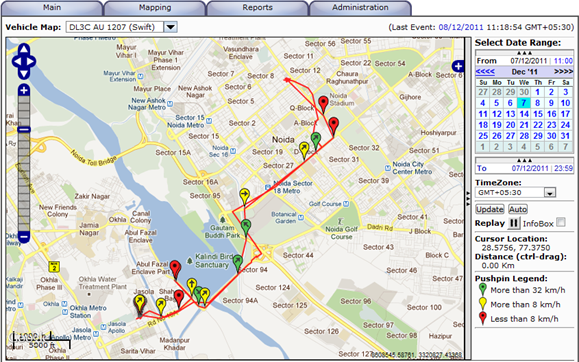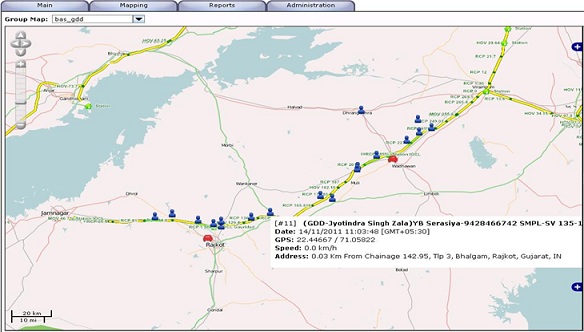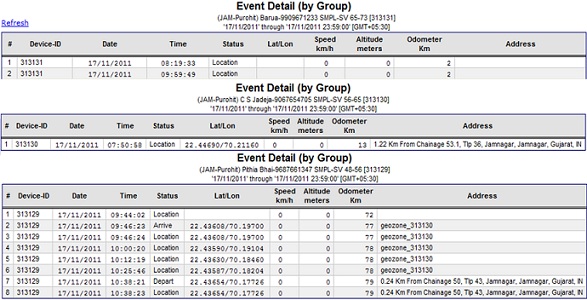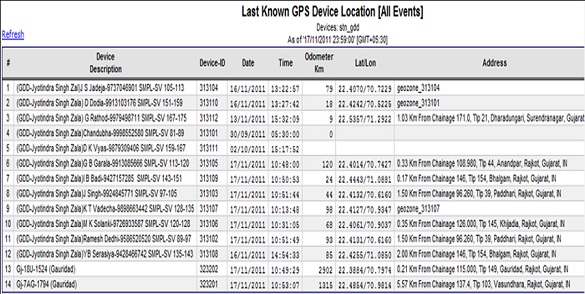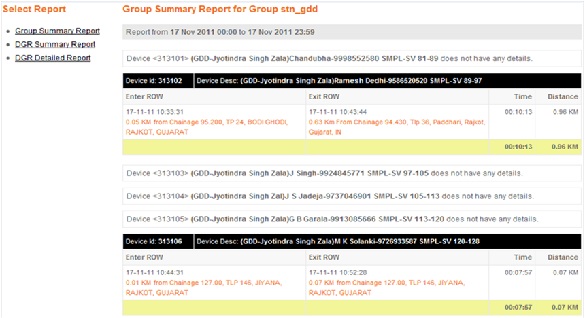 Customized Device Summary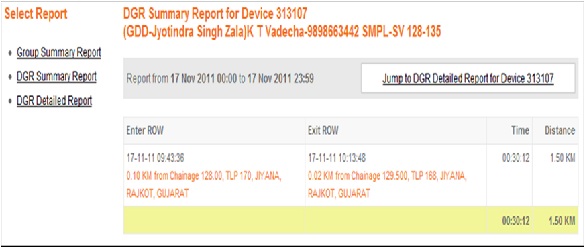 Customized Device Details