AIIMS is one of the largest hospital in India overall, as well as the best in several individual fields such as Cardiology, Neurology, Gastroenterology, Gynaecology and Ophthalmology, ahead of several specialised institutions.
Out Patients: 3.32 million (2011-12)
Admissions: 130,000
Surgeries: 116,000
GTI developed, installed & customised the VistA Electronic Health Record (EHR) and integrated several components like call center, CRM, etc. for the Jai Prakash Narain Apex Trauma Centre (JPNATC), under the All India Institute of Medical Sciences. AIIMS is the most prestigious Medical Facility in the country with over 2200 beds.Please click here for more details.

Directorate of Health Services (DHS)
Directorate of Health Services (DHS) of Government NCT (National Capital Territory) of Delhi is the major agency related to health care delivery. The DHS is also the largest department under Department of Health and Family Welfare, Govt. of NCT of Delhi providing health care facilities at primary and secondary level to the citizens of Delhi through various types of health outlets, spread all over Delhi viz. Dispensaries and Health Centres, School Health Clinics and Mobile Health Clinics.

GTI's Hospital Information & Management System / Electronic Health Record is implemented across 12 DHS hospitals in Delhi. DHS handles the most number of patients across its several multi-speciality hospitals in the National Capital Region. GTI's solution at DHS caters to over 8,000,000 patients & is one of the largest solutions deployed in the country. Please click here for more details.

The philosophy of RGCI & RC is to constantly strive towards, excellence in onco-care through combination of latest technology, competent personnel and humane touch. RGCI has been providing high quality diagnostic, treatment and multi disciplinary care for cancer patients for the last 16 years. It is unique in Northern India with 350 beds & the following features:
It is a comprehensive Cancer Care set-up with all facilities for Diagnosis and Treatment of all type of Cancers
It has modern state-of-the-art diagnostic and therapeutic equipments
First Hospital globally to qualify for ISO 9000 & 14001 Certification & Recipient of Greentech Environmental Excellence Award-1999 & Golden Peacock Award.
Excellence 2000, NABH & NABL accredited Hospital
GTI developed a Bed Management System integrated with VIstA for RGCI.Please click here for more details.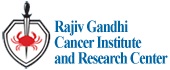 GPS/GIS Solution
Indian Oil Corporation Limited, or IndianOil, is an Indian state-owned oil and gas corporation. It is the world's 88th largest corporation, according to the Fortune Global 500 list, and the largest public corporation in India when ranked by revenue. Indian Oil Corporation Ltd. operates a network of 11,214 km long crude oil, petroleum product and gas pipelines with a capacity of 77.258 million metric tonnes per annum of oil and 10 million metric standard cubic meter per day of gas. Cross-country pipelines are globally recognised as the safest, cost-effective, energy-efficient and environment-friendly mode for transportation of crude oil and petroleum products. Please visit http://www.iocl.com for more details.

GTI has developed, installed & maintain a Custom GPS/GIS application for Indian Oil that caters to Security across its Western Region (WRPL) & Southern Region (SRPL) Cross country Oil Pipeline of over 4500 Km. Please click here for more details.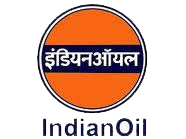 GAIL (India) Limited is the largest state-owned natural gas processing and distribution company in India, It has following business segments: Natural Gas, Liquid Hydrocarbon, Liquified Petroleum gas transmission, Petrochemicals, City Gas Distribution, Exploration and Production, GAILTEL and Electricity Generation, GAIL has been conferred with the Maharatna status on 1 Feb 2013, by the Government of India. The company was initially given the responsibility of construction, operation & maintenance of the Hazira – Vijaypur – Jagdishpur (HVJ) pipeline project. It was one of the largest cross-country natural gas pipeline projects in the world. This 1800-kilometre-long pipeline was built at a cost of INR17 billion (US$270 million) and it laid the foundation for development of market for natural gas in India. GAIL commissioned the 2,800 kilometres (1,700 mi) Hazira-Vijaipur-Jagdishpur (HVJ) pipeline in 1991. Between 1991 and 1993, three LPG plants were constructed and some regional pipelines acquired, enabling GAIL to begin its gas transportation in various parts of India. Please visit http://www.gail.com for more details.
GTI has provided Solution specific GIS/GPS Application to the HVJ, JLPL, and other such pipelines across the country for GAIL. Please click here for more details.