IT Division:
Technologies
Software development at GTI goes beyond plain application development. We believe in investing in experienced talent pool in prevalent and difficult to find niche technologies. GTI has been a company with experience in complex technology domains and are proud to host expertise in the following domains: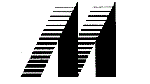 Beginning in 1966, Mumps (also referred to as M), was developed by Neil Pappalardo and others in Dr. Octo Barnett's lab at the Massachusetts General Hospital on a PDP-7. It was later ported to a number of machines including the PDP-11 and VAX.
Mumps is a general purpose programming language that supports a novel, native, hierarchical database facility. The acronym stands for the Massachusetts General Hospital Utility Multi-programming System. It is widely used in financial and clinical applications and remains to this day the basis of the U.S. Veterans Administration's computerized medical record system VistA (Veterans Health Information Systems and Technology Architecture), the largest of its kind in the world.
As originally conceived, Mumps differs from other mini-computer based languages by providing a:
Hierarchical database facility. Mumps data sets are not only organized along traditional sequential and direct access methods, but also as trees whose data nodes can addressed as path descriptions in a manner which is easy for a novice programmer to master in a relatively short time;
Flexible and powerful string manipulation facilities. Mumps built-in string manipulation operators and functions provide programmers with access to efficient means to accomplish complex string manipulation and pattern matching operations.
Syntactically, Mumps is based on an earlier language named JOSS and has an appearance similar to early versions of BASIC which was also based on JOSS. Another feature of Mumps which distinguished it from other language environments at the time was its ability to run multiple applications and serve multiple users concurrently on very primitive computers.
Over the years, a number of implementations were developed. Many of these are now extinct or have evolved considerably from their original base. As the early implementations began to differ linguistically from on another, an effort to standardize Mumps began. This culminated in the 1977 ANSI standard for Mumps (X11.1-1977).
GTI Infotel has substantial experience in MUMPS & its implementation in VistA.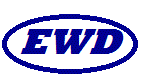 EWD is a web application development framework that has been specifically designed for use with GT.M and Cache. It can be used to not only develop new web applications, but also web-enable existing legacy applications. As such it is an ideal framework for modernizing VistA.
EWD has been specifically designed to:
Be intuitive and simple to learn and understand
Be highly productive in use
Significantly reduce the cost and overhead of downstream maintenance
Be highly secure
Create very high performance applications
Be user-extensible
Integrate with all major Javascript frameworks
GTI uses EWD to create broker-less web based front end for VistA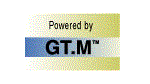 GT.M
is a high-throughput key-value database engine optimized for transaction processing. (It is a type also referred to as "schema-less", "schema-free," or "NoSQL.") GT.M is also an application development platform and a compiler for the ISO standard M language, also known as MUMPS.
GT.M, an abbreviation for Greystone Technology M, was developed by the Greystone Technology Corp in the 1980s. It is an implementation of ANSI standard M for various UNIX systems and OpenVMS. In addition to preserving the traditional features of M, GT.M also offers an optimizing compiler that produces object code that does not require internal interpreters during execution.
The database engine, made open source in 2000, is maintained by Fidelity Information Services. GT.M is used as the backend of their FIS Profile banking application, and it powers ING DIRECT banks in the United States, Canada, Spain, France and Italy. It is also used as an open source backend for the Electronic Health Record system WorldVistA and other open source EHRs. It is listed as an open source healthcare solution partner of Red Hat. Today it consists of approximately 2 million lines of code.
GT.M is predominantly used in healthcare and financial services industry. The first production use of GT.M was in 1986 at the Elvis Presley Memorial Trauma Center in Memphis, Tennessee. Through FIS Profile, it powers ING DIRECT banks in the United States, Canada, Spain, France and Italy.
SQL and ODBC access to GT.M databases exists as separate commercial products.
GTI has years of experience in GT.M and has implemented VistA with GT.M.
.NET Development and Programming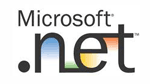 GTI being experts in Microsoft technologies has been devising and providing solutions based on .NET framework. With many Microsoft certified and senior seasoned developers, we boast to have worked in almost whole technical space of Microsoft technologies. Right from classic and legacy technologies like ASP 3.0, VB 6.0, VC++, MFC, COM+ etc, the experience at GTI has been wide spread now to all the frameworks in .NET like 1.0, 2.0, 3.5. We can provide engineering solutions in almost all core languages of .NET framework including C# and VB.NET.
Our .NET Software Development experience covering all possible has been spread across (but not limited to),
Rich Internet Applications (AJAX): With web being re invented into a new avatar of 2.0, the slow internet websites have become a things of past and have given birth to rich and fast internet applications based on powerful tools like AJAX / Atlas. GTI has been providing .NET software development and programming services based on AJAX toolkits and pluggable libraries giving the new applications the edge that is required in web 2.0 eras.
Silverlight and XAML: Another addition from Microsoft in path to make Internet based applications look good and faster in Silverlight framework. GTI has been a specialist in creating various Silverlight based applications converging rich media seamlessly in internet applications and making excessively useful interfaces.
Windows Forms: GTI has been a part of many desktop based product developments. We have pioneered engineering with interactive user interfaces into desktop applications developed in .NET. GTI knows the art of making it look simple and performing state of art complex procedures interacting with windows system layers with an ease.
Windows Communication Foundation: With new addition to Microsoft frameworks, it unifies the possibility of bringing all communication with remote libraries and APIs under one space. GTI has been experienced in making applications and libraries based on WCF providing a single contact and nomenclature in integration with client applications through network.
Microsoft Office Integration: GTI has got experience in making extremely useful libraries getting integrated and leveraging existing Office framework. We have been useful to our clients in development of many office based applications from Excel to Outlook add-ins / plug-ins.
Control Libraries and Components: Component based architecture is the mantra of new world both in desktop and web based applications. GTI has been extremely handy in creating robust and reusable components, libraries and frameworks for applications which can further be reused in other development cycles for a customer reducing overall production cost considerably.
.NET Remoting: Although now being included in Windows Communication Framework, GTI has been working on applications making it easy to create and use libraries which can be used via loose network based applications in multiple tiers.
Web Services: With our huge experience in creating web services right from controlling to logging activities in many applications, GTI boasts to be one of the earliest adopters of the concept and since then have seasoned the art of developing web services using .NET.
ORM Frameworks: GTI has experience of using middle tier architectures and frameworks based on many ORM tools to provide a new layer in DB accessing applications. ORM has made applications more structured and have been quiet handy in reducing the production cycles considerably. We have been working in nHibernate, LLBGenPro, LINQ, CSLA.
Databases Support: With large experience running in many man-years, we have been able to support and use almost all the relational databases existing technology space varying from Oracle, SQL Server, mySQL, PostGRESQL, Progressive, SQLite to name a few.
Reporting & Business Intelligence: Business Intelligence and being able to display large chunks of data in business usable format is the requirement which has grown with years. GTI has been experienced in development of products using SQL Server Reporting Services, Crystal Reports, Active Reports and many other third party dashboard libraries.
Microsoft Sharepoint Technologies: We have been helpful in providing direct development and customization solutions over Sharepoint offerings of Microsoft. We have been able to suggest and implement solutions from scratch for many customers based on MOSS offerings.
Workflow and Business Process: GTI has been able to do many implementations with this new technology of creating business workflows on the fly and making it part of the modern applications without writing large chunks of code again and again for such decision based processes to be controlled by intuitive software solutions.
Java Development and Programming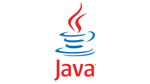 Java, famous for its community based approach and being most robust languages around, has been an essential part for any technology offerings based around security and n-tier web applications. GTI has been working on both core Java and J2EE programming and development since its inception. With our competent team of java certified professionals, we have been working in providing solutions ranging from simple core java stand alone applications to mission critical enterprise level applications using latest technologies like Spring, Struts, EJB etc.
Our java experience through our years of development has been spread across,
JSP / Servlets: GTI has been growing with Java development and has got experience in providing solutions based on JSP and Servlets. With true MVC (Model, View, Controller) and 3 tier architectures, we have huge experience in providing solutions based on JSP.
Web Frameworks: GTI has experience in providing Java programming support using latest web frameworks in creating robust applications using things like Struts, Tiles, Stripes, Tapestry, JSF etc. We also have been working in portal frameworks like uPortal and Liferay.
AJAX Libraries: GTI has been working using advanced AJAX libraries and creating rich internet applications using Java like YUI, GWT, Dojo, jQuery, jMaki. These libraries have been used to create rich internet web 2.0 applications in solutions delivered by GTI.
EJB: EJB has been an important part in creating and deploying applications spread in distributed environments. GTI has got experience in using and developing applications based on all types of Enterprise Java Beans like Session beans, Entity Beans, Message Driven Beans etc.
ORM Tools: GTI has been using many ORM tools and libraries like Hibernate and TopLink in many Java based applications reducing the production time and making applications more structured in data access.
Web Services: GTI has core expertise in creating highly usable and extendable web services and used it in many of our Java based applications and solutions.
Communication Technologies: GTI has expertise in using many communication based tools like JMS, XML-RPC for creating middle tier of Java applications and providing seamless integration of applications in distributed environment.
Databases: GTI has experience in working with many databases along with Java ranging from Oracle, SQL Server, mySQL, SQLite etc using JDBC and self created libraries.
Reporting Frameworks: GTI has experience in using reporting components in Java development based on available third party components like JFreeReport, JFreeChart etc.
Application Servers: With large pool of application servers being offering support for Java, it requires an expert's view to exploit the full power of Java and is essential as a strategy to choose wisely in available application servers. GTI has experience in deploying and supporting Java applications on servers like Weblogic, Apache/Tomcat, JBoss etc.
Clustering and Load Balancing: GTI has experience in creating highly distributed systems, which require continuous monitoring, self tolerance and load balancing. We have successfully deployed many solutions across clusters of servers and balance the load on resources as required.
PHP Web Development and Programming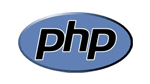 GTI has grown with community developments and has a team of developers focused only on open source technologies like PHP, PERL etc. PHP has slowly become a big strategic change in today's CIO's list. GTI has been able to provide fast and robust PHP development based solutions with its highly skilled engineers. With its rise and adoption of object oriented concepts, it is difficult to imagine simple web applications without PHP penetration.
GTI has been working in all open source frameworks and technologies based on PHP and provide its services based on experience in,
Template Engines: GTI has expertise in using various template engines and front end frameworks like Smarty, fastTemplate etc.
AJAX Libraries: GTI has been working using many user interface libraries like Yahoo UI, GWT, JQuery, Dojo to make rich internet applications using PHP programming.
Application Frameworks: GTI has experienced and certified engineers capable to work and provide solutions based on application development in PHP like CakePHP, ZEND, Symphony.
Open Source Customizations: GTI has been working and performing PHP development based on many open source community edition making them usable and work as per requirements like, osCommerce, Joomla, Drupal, Magneto, Wordpress etc.
OOPS / MVC Adaptation: GTI has experience in porting and creating applications based on true MVC architecture in PHP 5+ based on classes and OOPS which was missing in earlier versions of PHP.