ISO 9001:2008
CONFERENCES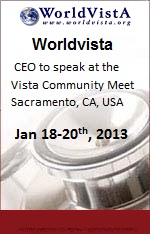 GTI Infotel is proud to be a part of the ISO 9000 family of standards is a guideline on good quality management practices. This standard consists of standards and guidelines relating to quality management systems and related supporting standards.

ISO 9001:2008 is the latest development in this series. It was published on 14th November 2008. ISO 9001 was prepared by Technical Committee ISO/TC 176, Quality management and quality assurance, Subcommittee SC 2, Quality systems. This fourth edition cancels and replaces the third edition (ISO 9001:2000), which has been amended to clarify points in the text and to enhance compatibility with ISO 14001:2004. This standard that provides a set of standardized requirements for a quality management system.

The adoption of a quality management system is a strategic decision of GTI Infotel. The design and implementation of GTI Infotel's quality management system is influenced by:
- Our environment, changes in that environment, and the risks associated with that environment,
- Varying needs
- Objectives
- Products or services
- Processes
- Size and organizational structure
GTI Infotel is proud to be ISO 20000:2005 compliant. ISO 20000 is the world's first international standard for IT Service Management. ISO/IEC 20000 is an international IT standard that allows companies to demonstrate excellence and prove best practice in IT management. The standard ensures companies can achieve evidence-based benchmarks to continuously improve their delivery of IT services. ISO/IEC 20000 was released in 2005 based on the IT infrastructure library (ITIL®) best practice framework, and updated in 2011.

The standard is intended for organizations who provide managed IT services such as infrastructure and/or applications support; this can be both for external delivery e.g. to clients who have outsourced their IT support, as well as for internal IT groups. A certificate issued by third party registrar to demonstrates that your IT management system has been certified against requirements of ISO 20000 requirements. Implementation of ISO 20000-1 by setting up of internal processes gives confidence to customers about the delivering capability through use of IT infrastructure.


CERTIFICATIONS

ISO/IEC 20000-1:2005 is the formal specification and defines the requirements for GTI Infotel to deliver managed services of an acceptable quality for its customers. The scope includes:
- Requirements for a management system
- Planning and implementing service management
- Planning and implementing new or changed services
- Service delivery process
- Relationship processes
- Resolution processes
- Control processes
- Release processes.


GTI provides its clients with benefits of ISO 20000 certification:

- Alignment of information technology services and business strategy.
- Creation of a formal framework for current service improvement projects
- Provides a benchmark type comparison with best practices
- Creates competitive advantage via the promotion of consistent and cost-effective services.
- By requiring ownership and responsibility at all levels, it creates a progressive ethos and culture.
- Supports 'interchanging' of service providers and staff by virtue of the creation of inter-enterprize operational processes.
- Reduction of risk and thus cost in terms of external service receipt
- Through the creation of a standard consistent approach, aids major organizational changes.
- Enhanced reputation and perception
- Fundamental shift to pro-active rather than re-active processes